We are Key Stage 2 Leader and Digital Lead at Willowtown Primary School in Ebbw Vale. We first came across the fantastic resources of Go Construct after 2 of our staff attended the Go Construct Experience: Minecraft training with Aspire 2Be. We then took on Go Construct Educate as a whole school project which led to us launching the project for Wales with a visit from Kirsty Williams, the Welsh Education Secretary.
Our digital transformation journey began with the Go Construct Experience Minecraft project. We had one of our Year 3 teachers trained and a Year 4 teacher trained over a week with Aspire 2Be. We could immediately see the impact that this project could have on our learners. Just mentioning Minecraft to my children caused a lot of excitement especially when I said we would be using it in class. They found it funny that I had no idea about Minecraft. One little boy kept asking me if I knew what a block was, or redstone…no idea! He was genuinely baffled that I could know so little about something he knew loads about. This has been a great tool to use in the classroom too, I keep asking them how to do something. They have loved showing me the best way to make tables and chairs, how to use steps to create a roof.
But of course the main driver of the Minecraft project is introducing them to the different jobs, ones you would find in real life construction. They all embraced these different roles: project manager, construction manager, design manager and each tried all three to find their best fit. Seeing a child who struggles to write at length because they find concentrating difficult, spend hours on an amazing design complete with colour coded key or one who finds academic subjects confusing explain the reasoning behind the use of different blocks, coordinating a detailed build is priceless. This is why I have taken this project into other areas of the curriculum. We used Minecraft to investigate area and perimeter. We have also collaborated with another class this year to begin creating a world through time, where we looked at different construction/architectural features of houses from modern to Celtic roundhouses.
As a direct result of this successful project we have forged close links with Aspire 2Be and they conducted a digital competence review to help us identify strengths and areas for development. This has included us setting goals for the next 12 months and creating our digital vision.
On the day the Aspire 2Be team visited we were fully immersed in the Go Construct Educate project across the school.
Go Construct Educate has been another very successful project in Willowtown. After completing the training we decided that it was an amazing opportunity for children to develop a range of skills across the curriculum. Our staff all agreed that it comprehensively encompassed the four purposes and was a good way to continue our curriculum transformation journey.
We embraced it as a whole school for the first time during the summer term in 2019. Years 1-6 dedicated a whole week to fully engage with the project and the brilliant resources that it had to offer. All year groups had their own sets of lessons to follow each day and different tasks to complete. In Year 1, the children had to design and make a strong house that would be suitable for the three little pigs to live in. The teacher (Elizabeth) split the children into different teams for the week.
There was a buzz around the classroom and school for the whole of the week. The children were immersed in all activities that they were doing. They loved the videos that introduced each lesson and the quality of the work produced was of a high level for Year 1. They enjoyed testing the best materials for the strong houses and designing and making. But I really think the highlight for the children was the parent showcase at the end of the project week. Parents came into school to collaborate with their children on their final designs and also to view the incredible work that had been produced. Having organised the project throughout the school it was one of the highlights of my career so far seeing how much impact the Go Construct Educate project was having on the children in our school and wider community.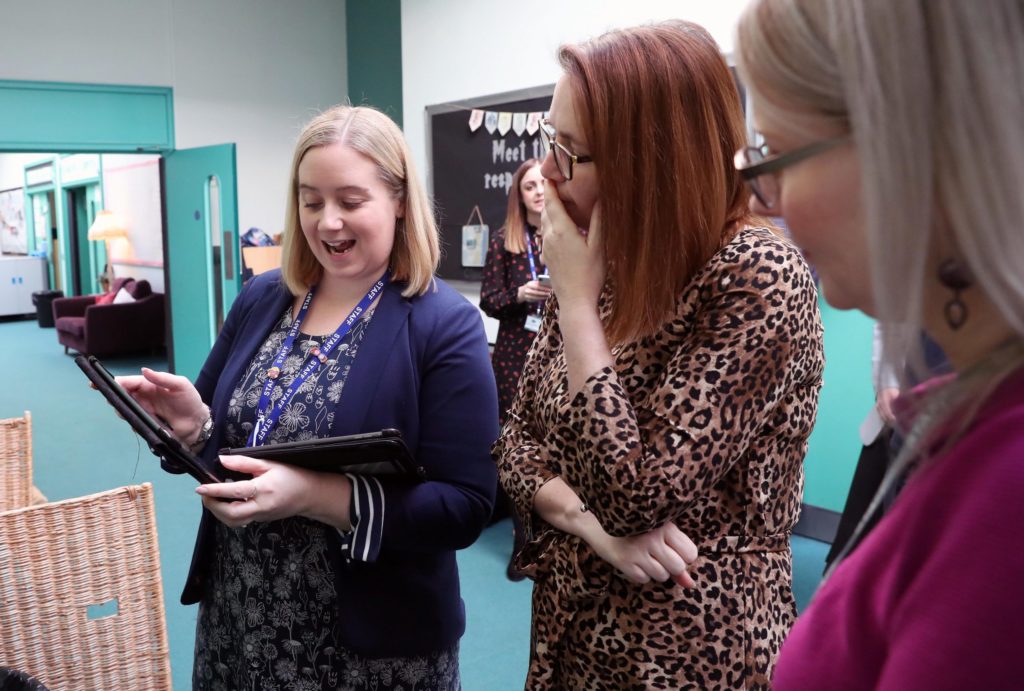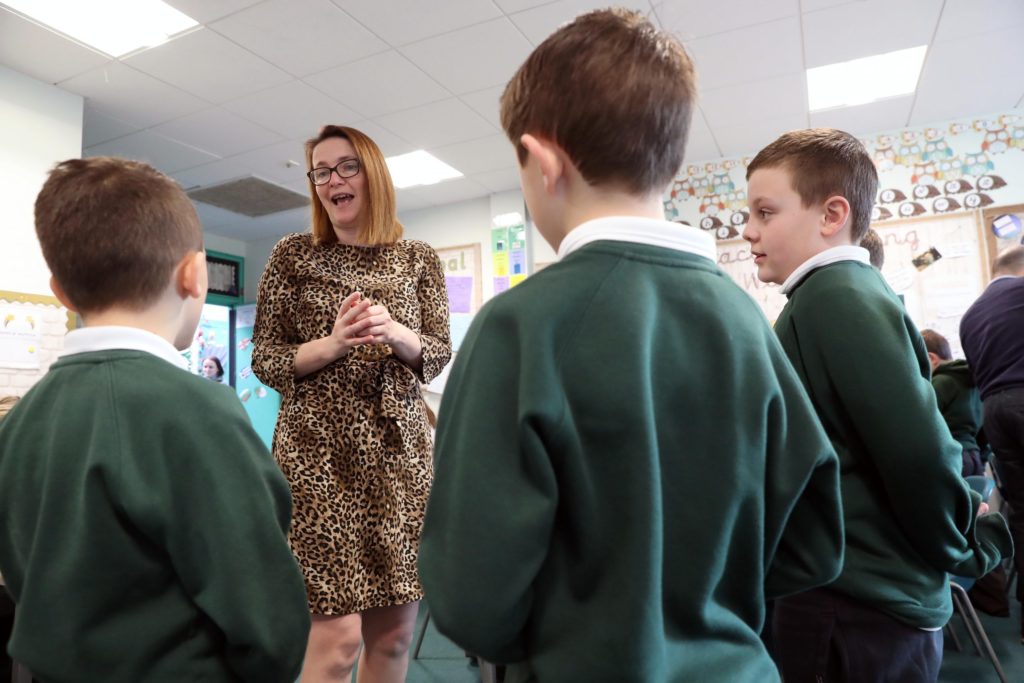 The project didn't stop there and in January 2020 Kirsty Williams, Welsh Minister for Education, came to Willowtown to see the Go Construct Minecraft Experience and Go Construct Educate in action throughout the school, along with developers and business partners of the project. As part of this visit we also took advantage of the next step in the GoConstruct projects in inviting ambassadors from the construction sector into school to work alongside the children.
We have also continued our work with Aspire 2Be on staff professional learning. We trained our whole staff on an introduction to Microsoft Teams, G Suite and a variety of iPad apps. We have 5 key members of staff trained as Level 1 Google Educators and during lockdown all staff completed the AspirEd Google Classroom course online. We are committed to continuing our digital transformation into the new academic year.